JXFLEX Pipes purchased HEBEI JIUXING RUBBER & PLASTIC PRODUCT CO.,LTD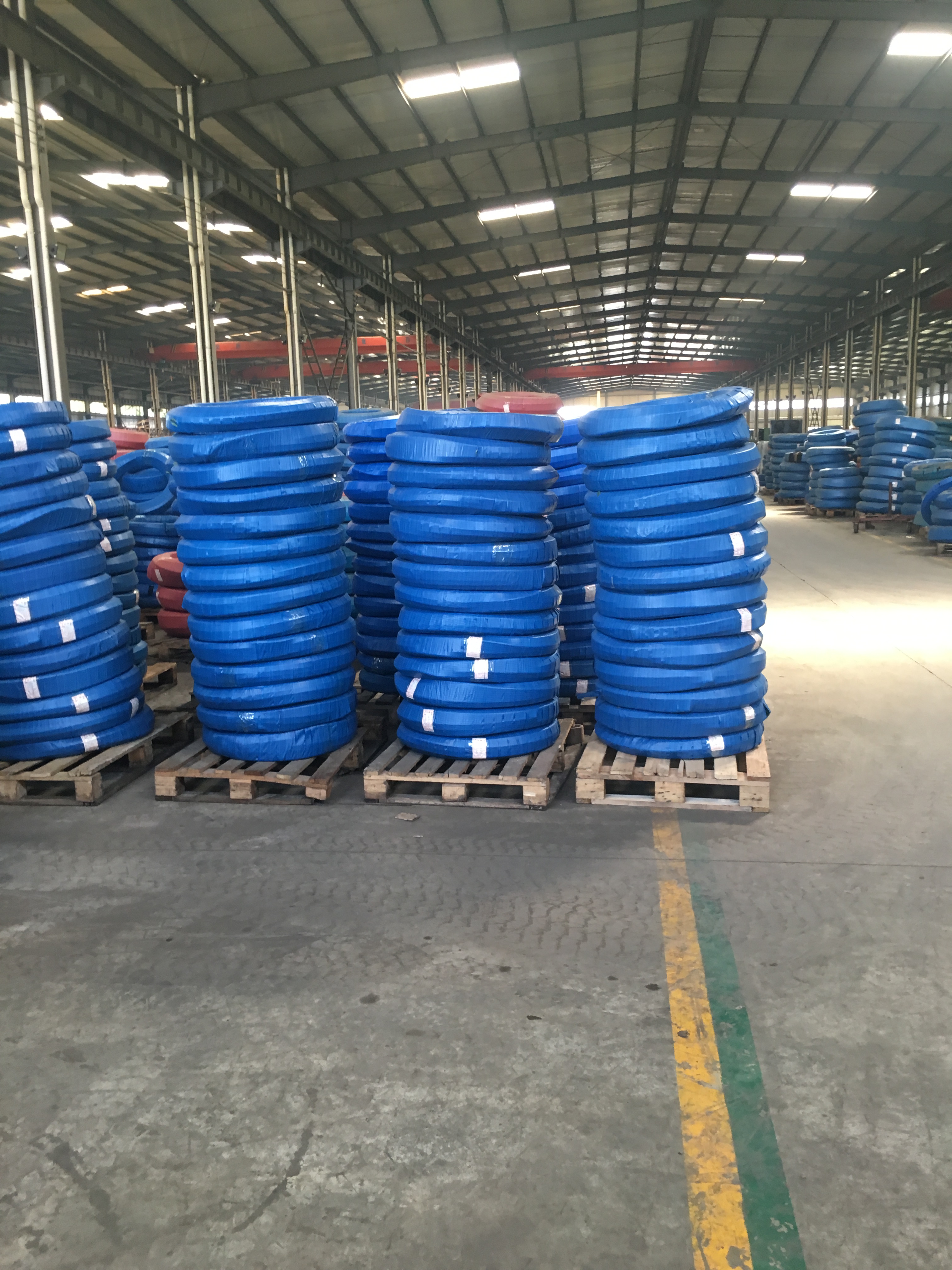 JXFLEX has excellent production technology and perfect testing methods to ensure that the factory qualified rate of 100%, to ensure the use of products in major factories.
Hydraulic steel wire hydraulic hose EN853-1SN and steel wire winding hydraulic rubber hose EN853-2SN, the implementation of the latest standard hydraulic hose assembly structure: mainly by the liquid-resistant synthetic rubber inner rubber layer, middle adhesive layer, one or two reinforced layer, weather resistant Synthetic rubber cover composition.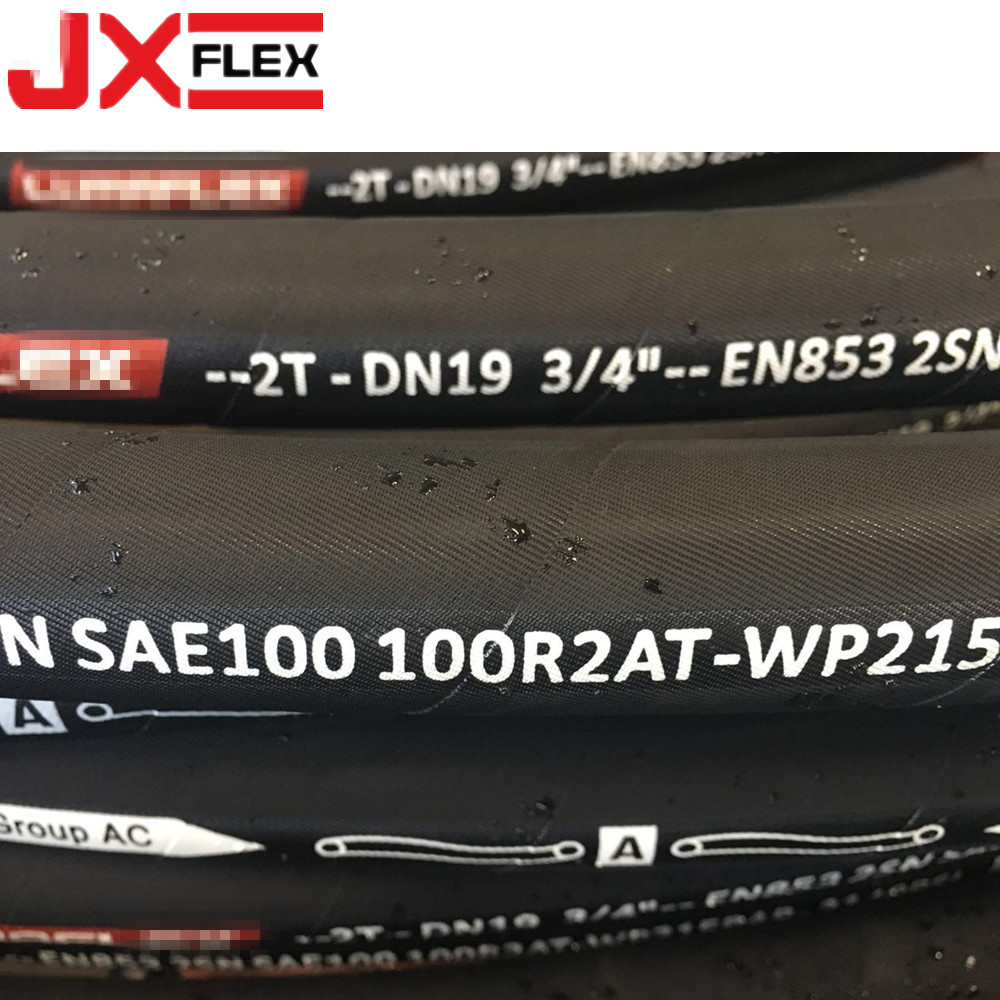 Hydraulic hose assembly working temperature: -40 °C ~ 120 °C Fourth, product specifications range: DN2.5mm ~ DN305mm.
1. The hose is made of special synthetic rubber and has excellent oil resistance, heat resistance and aging resistance.
2. The hose pressure is high and the pulse performance is superior.
3. The tube body is tightly coupled, soft and deformed under pressure.
4. The hose has excellent bending resistance and fatigue resistance.
The hydraulic hose assembly is an integral part of the hydraulic system. It is one of the most commonly used accessories for industrial and mining units. Manufacturers, perennial supply of coal, steel mills, machinery and other units, in recent years has become a designated supplier of key units, hydraulic hose according to the material points rubber material and rubber material two categories. According to the production process, the steel wire braided hose, the steel wire winding hose, the wire braided hose and the cloth hose are divided.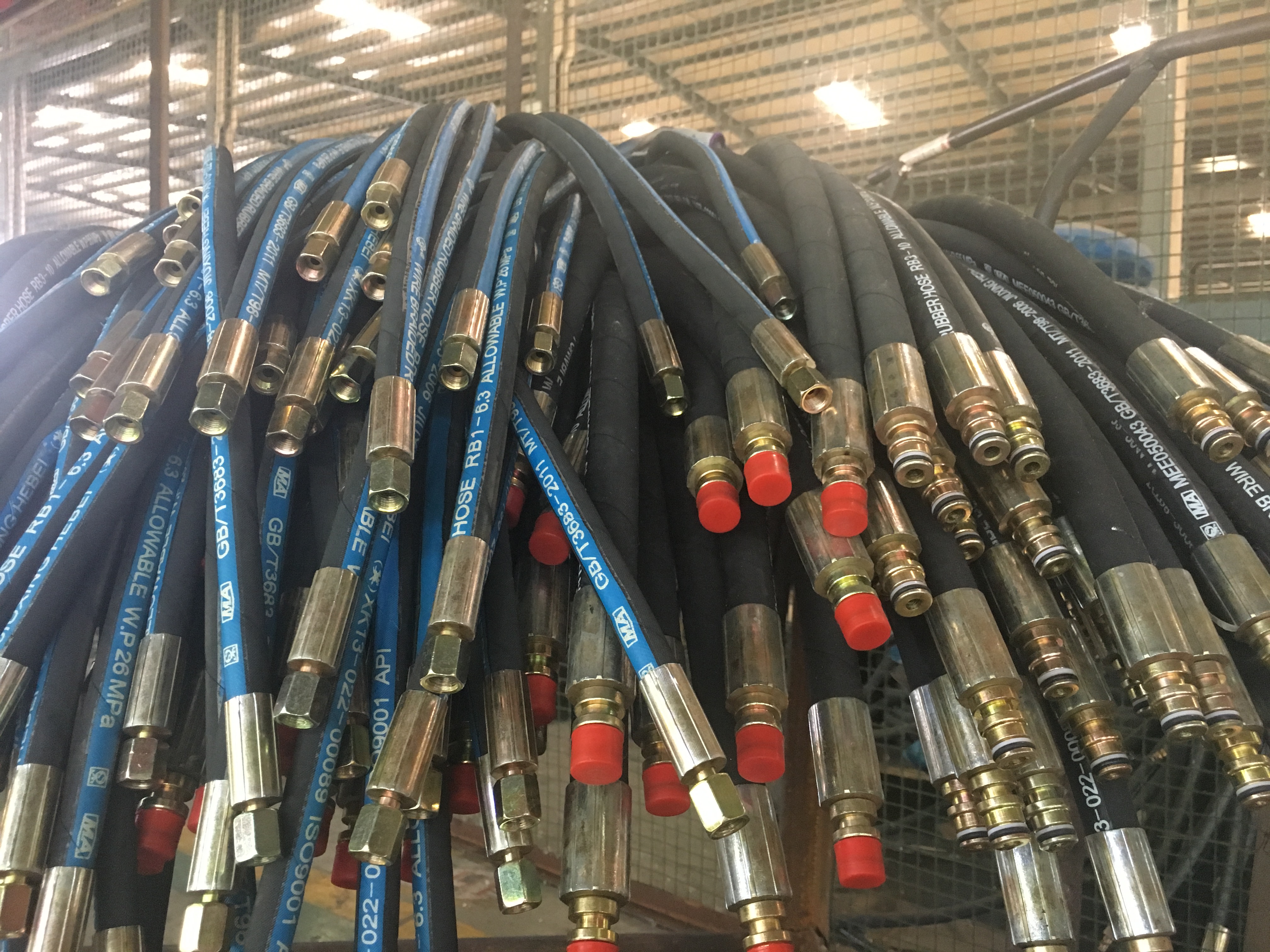 The inner rubber layer has the function of carrying the medium under pressure and protecting the steel wire or the wire fiber from being corroded. The outer rubber layer protects the reinforcing layer from being damaged, the reinforcing layer is a skeleton material, and the function is to ensure the pressure of the hose.
Second, the use of hydraulic hose assembly: mainly used for mine hydraulic support, oil field development, suitable for engineering construction, lifting transport, metallurgical forging, mining equipment, ships, injection molding machinery, agricultural machinery, various machine tools and mechanization of various industrial sectors, Automatic hydraulic systems deliver petroleum-based fluids (such as mineral oils, soluble oils, hydraulic oils, fuel oils, and lubricating oils), and water-based fluids (such as emulsions, oil emulsions, and water) with certain pressures and temperatures. The hydraulic hose of rubber and plastic materials, also called rubber and plastic tube, is a new type of rubber hose, and its corrosion resistance and energy saving effect are obvious.